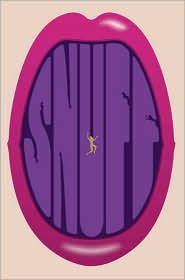 This was pretty disappointing. This was either his most disgusting book, or it didn't have anything else to support the story than how gross it all was. It was told from the viewpoints of a handful of guys just waiting around and a "talent wrangler". I'm not sure I want to get into the story too much, since it's pretty easy to spoil Palahniuk's books, but for the most part it was about a mother/child reunion.
He's also usually good at the big story twists, but each of the twists here he telegraphed a chapter before the reveals. Strangely enough I didn't feel it was graphic, but the dudes were disgusting. He did an excellent job painting a picture of them…sweaty and covered in junk food… ugh, I'm going to read some nice clean sci-fi now.
Rereading this post, I know it doesn't make any sense, but I definitely don't care to clarify it.